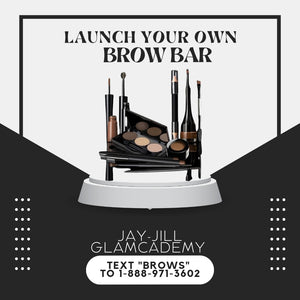 Jay-Jill Online Glamcademy Class with the number one EyeBrow Manufacturers to help you launch your brow bar. 
Why offer brow services without having branded quality eyebrow products for your clients and customers. 
You will learn
 *How to Sculpt and Tint brows like a pro. 
*Access to our private community "Glam Beauty CEO Tribe"
*Certificate of Completion 
*1 on 1 Coaching from Jay-Jill & Group Support